1000 FACES




Address: 20 Valea Bobului Street, Utlati City, Prahova Co

Phone: +40 722 620 169

GPS coordinates: 45,000923 , 26,142627
Company name: Divine Area srl
Winery address: 20 Valea Bobului, Urlati City, Prahova Co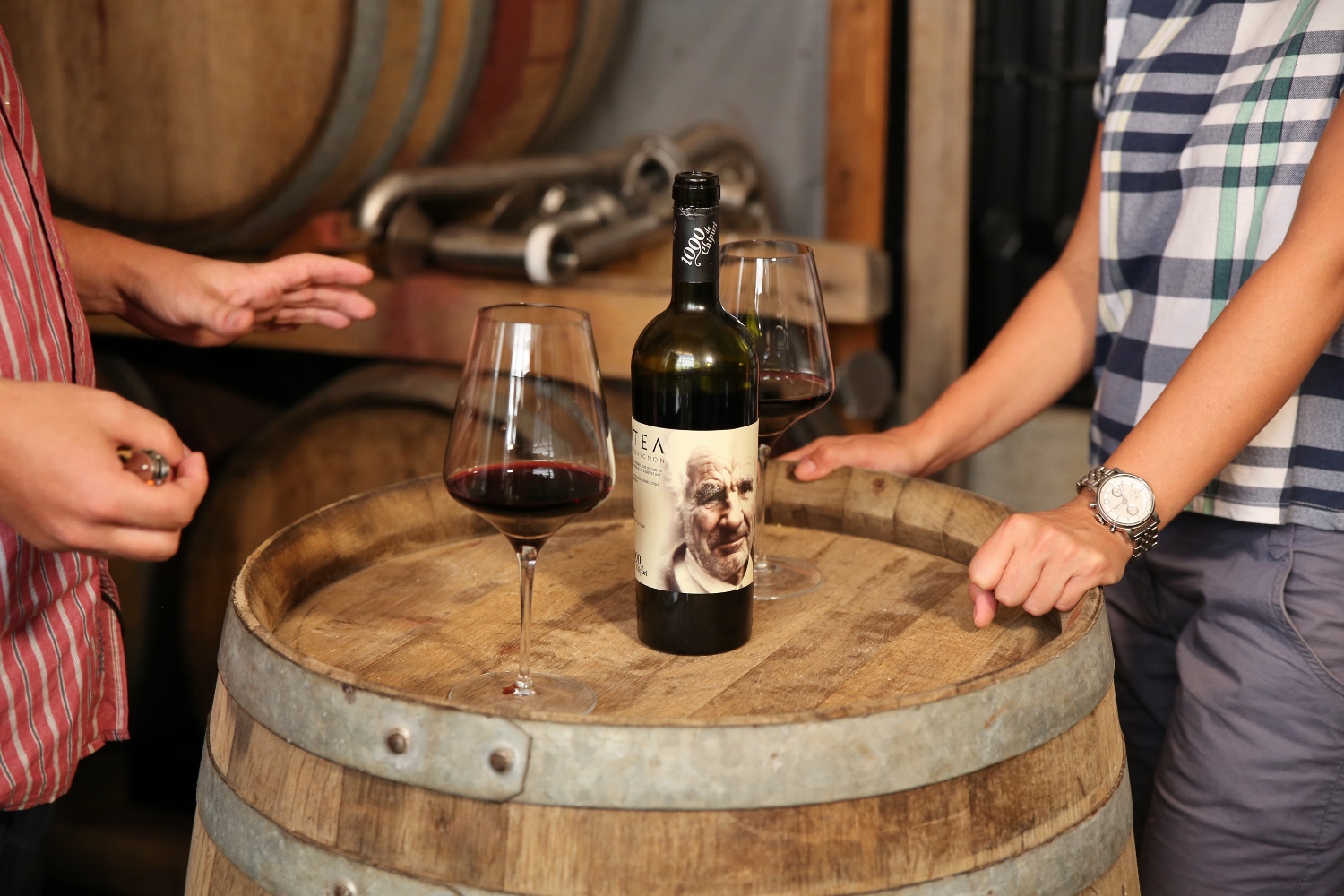 Headquarter address: 33 Ion Tuculescu, Sector 3, Bucharest
Founded: 2007
AOC: Dealu Mare
Area: 64 Ha
Bottled annually: ≈ 60.000 L
Owner: Ionescu Stefan
Wine expert: Tudor Hrubaru
Wine labels: 1000 de chipuri, Alb Sauvignon Blanc 2015, Alb Tamaioasa Romaneasca 2015, Dei Gratia Cabernet Sauvignon 2012, Cantea Cabernet Sauvignon 2011, Distinctis Merlot 2011, Wild Carpathia 2014
Grape varieties: Sauvignon blanc, Chardonnay, Feteasca alba, Riesling italian, Tamaioasă romaneasca, Pinot noir, Syrah, Feteasca neagra, Merlot, Cabernet sauvignon, Cabernet franc
Short description:

In 2011 we harvested our first crop of grapes and in 2012 we brought on the market the first bottles of wine called " 1000 Faces".
Maybe for those who enjoy the wine today, it doesn't matter who makes this wine, who works the grape-vine or who owns the land but to show our respect, we decided that our first bottles of wine, should bear the name and the face of the persons from whom we had inherited the land.
Cantea, Luscan, Iordache are not just simple family names, they tell the story of our parents and grandparents. They represent generations almost lost in time that perished in the battle with a society who did not show them too much respect.
We don't want this wine to be a remembrance of their struggle, but a dream came true. We hope it represents a moral recovery of our history, the sorrow endured, our love for the land and what it may offer us.
Wine is like a human being. It is born and evolves. A bottle of wine is actually alive as it grows gradually to its complexity, reaching its climax, only to slowly perish in the end.
While developing to its final moment, the wine can have sometimes the bitter taste of sorrow or the sweet taste of joy but its most special flavour is the subtle and strog bouquet of life.
Contact:
Ionescu Stefan
E-mail: 1000dechipuri@gmail.com

Website www.1000dechipuri.ro