DOMENIILE TOHANI




Address: Tohani Vlg., Gura Vadului, Prahova Co.

Phone: +40 244 251 231

GPS coordinates: 45.0460106, 26.4300967
Company name: DOMENIILE TOHANI SA
Winery address/Headquarters: Tohani Vlg, Gura Vadului, Prahova Co.
Founded: attested on 1773/2000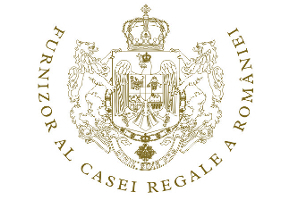 Region: Dealu Mare
AOC: DOC Dealu Mare
Area: 365 Ha
Bottled annually: four million bottles
Owner: Virgil Mandru
Wine experts: Albertus van der Merwe, Dr. Marin Ion
Wine labels: Maestro, Principele Radu, Siel, Flori de Gheata, Arum, Mosia de la Tohani Special Reserve, Princiar, Moşa de la Tohani, Domeniile Tohani
Vine varieties: Feteasca Neagra, Pinot Noir, Cabernet Sauvignon, Merlot, Shiraz, Feteasca Alba, Feteasca Regala, Tamaioasa Romaneasca, Sauvignon Blanc, Riesling Italian, Pinot Gris, Chardonnay, Busuioaca de Bohotin
Short description:
Documents attesting the vineyard goes back to 1773.
Tohani Romania has always been a powerful place in the history of the country. In 1930, Nicolae Prince of Romania, the brother of King Carol II, becomes the owner of this vast domain. In these places,he knows the beautiful Doletti Ioana Dumitrescu, the daughter of a landlord of Tohani. The prince give up the throne to follow his heart and marries Ioana Doletti, in secret, on 28 October 1931, at the Church and the municipality in Tohani.
In 1948, Tohani Romania becomes property of the state and a wine cellar is being built, that is still available for visits and also as a museum. In those old cellars is stored the only wine vault in the area, with over 100.000 of collection bottles.
In 2000, the company is privatized and goes through an extensive modernization process. A new factory is built with state-of-the-art technological endowments: a new infrastructure is put in place and the vine is replanted on large areas. Albertus Van Der Merwe, South-African winemaker, joins the team in Tohani, bringing a view of modernity in vinification that perfectly complements the traditional wine-making methods of the enologist Ion Marin.
In 2012, Tohani Romania becomes supplier of the Royal House of Romania, an acknowledgment of the quality and values the underpinned companies evolution towards the status of wine-maker.
From the terroir point of view, Tohani has a cultivated area of 365 hectares that are located on the 45° parallel, like the famous Bordeaux vineyards. Located in Dealu Mare wine region, developed on 7 hills, oriented towards to the South-East, so that the grapes enjoy 14 more days of sun than in any other wine area in the country.
Contact:
Oana Stan, Director Markenting
Phone: +40 747 297 483
E-mail: oana.anton@domeniiletohani.com
Website: www.domeniiletohani.com